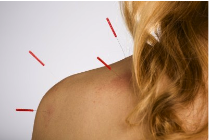 Acupuncture is the main service used in our office. This involves the insertion of very fine needles into specific points on the body to restore the normal balance of qi. Through the balanced flow of qi, the body is able to heal itself. Acupuncture is a safe, effective and relaxing therapy used as a dynamic approach in the prevention of illness and in the restoration of health.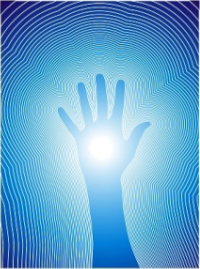 Tui Na is a type of Chinese Medical Massage. It is performed by applying pressure in circular movements on selected acupuncture points or along entire pathways. It is used in the treatment of musculoskeletal pain, acute and chronic traumatic injuries,stress related disorders,as well as digestive and respiratory problems.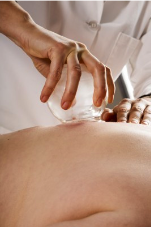 Cupping is one of the oldest forms of Chinese Medicine. In a typical cupping treatment, glass jars are warmed by igniting a cotton ball soaked in alcohol, which is then placed within the cup. This creates a vacuum within the jar, which is then quickly placed over a specific area.The vacuum within the jar
anchors the jar on the surface of the body and draws the skin upward. This stimulates blood flow in the area, and draws out toxins and stagnant energy. The cups are left in place for 5 to 10 minutes. Often an herbal oil is rubbed onto the skin so the cups can be moved and positioned over other adjacent points. Cupping may be used for arthritis, back pain, soft tissue injuries, paralysis, bronchitis and asthma.
There are over 6,000 different medicinal substances listed in the Chinese pharmacopia. Chinese herbal medicine is the oldest practiced system of herbal medicine in the world. Chinese herbs can be very helpful and complimentary to acupuncture treatment.
Our office utilizes herbs that are safe and effective. We purchase our herbal products from reputable companies with your health and safety in mind.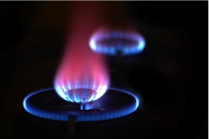 Moxibustion therapy is the burning of a moxa stick above a selected acupuncture point for a short period of time to warm the point or area of the body. The moxa stick is made from the Chinese herb Mugwort.
The herbal properties of Mugwort, combined with the heat penetrate deeply into the body to help reduce pain, increase immunity and increase vitality. Patients usually feel very relaxed and enjoy the warmth that comes with a moxibustion treatment.
Acupressure-applied pressure to a point or meridian
Electrical Acupuncture-a form of acupuncture where a small electrical current is passed between pairs of acupuncture needles. For people with needle phobia, needle less acupuncture is possible with Tens pads attached to acupuncture points
Gua Sha-rubbing on the skin with a blunt or rounded object
Dietary Consultation-self care and healing using foods
To Schedule An Appointment:
Please call: (805) 963-9429

Download Patient Intake form here
Please note: If you need to change or cancel your appointment, please give our office 24 hour notice, thank you.