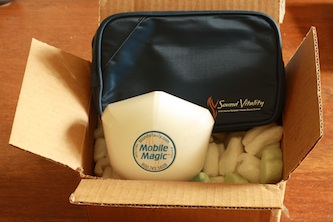 My wife and I recently submitted a true story, testimonial review of an Infratonic QGM, a therapeutic massager that dispenses ultra low sound wave frequencies that penetrate the deepest layers of the body's tissue to relieve pain. Our testimonial, which can be viewed
here
, was selected as a winner of a brand new Mobile Medic, one of the latest innovations of this amazing healing tool. In short my wife was involved in a serious auto injury and fractured her neck. We opted to do acupuncture and daily use of the Infratonic, instead of the recommended surgery. Her recovery was total and complete. I use an Infratonic daily in my acupuncture practice for pain relief and relaxation.
Here
is a link to the website if you want to learn more about this great tool!
............Read more....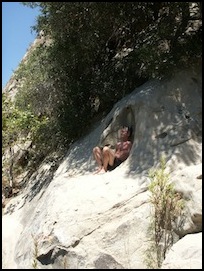 We begin this blog
with a short journey into the backcountry of Santa Barbara, to reconnect with the earth, ourselves, and each other----and just to have some fun and relax! We hope to inspire you to take some timeout from your busy lives to enjoy the beauty of this great planet of ours. We are very fortunate on this day that one of our favorite places is closed to cars due a bridge washing out during our winter rains. This means no cars, less people and lots of wildlife! Its amazing how quickly nature responds to peace and quiet. Today took us into the Red Rock canyon area, loaded with swimming holes and great diving rocks-----one of our favorite things to do! So we parked the car on the road, got on our mountain bikes and rode several miles. We stashed our bikes in the bushes and continued on foot for another hour until we reached our destination.........a huge swimming hole over 100 yards long and at least 15 feet deep, with an abundance of flat sandstone rocks to lie on and dive from. I am seated in the picture above, a great reading and diving spot, about 8-10 feet above the water. After a great lunch and many swims in water that is the perfect temperature for swimming and diving, we headed back home, refreshed and revitalized! More pictures of Red Rock
here
and
here
............Read more....