Frequently Asked Questions?
Is Acupuncture Painful?
Generally, acupuncture is not painful. Most people are pleasantly surprised that the insertion of needles can be such a pleasant experience.
Often there is no sensation upon the insertion of the needle (we like to refer to the needles as filaments, hairlike and very fine). When the needle
makes contact with the acupuncture point, there can be a tingling sensation, a warmth, a spreading feeling. This sensation usually will dissipate
quickly. For very sensitive patients, needle-less therapy is available as well as extremely thin filaments.
What Are the Needles Made of?
The needles are made of stainless steel and are sterile, disposable and for single-use only to insure the safety of our patients.

What Should I Expect On My First Visit?
The first visit includes consultation, diagnosis and treatment and lasts slightly over an hour. During consultation we will take your pulses, examine your tongue, these are diagnostic tools
in Chinese Medicine which help to determine imbalances within the body. Follow-up visits are about an hour long, and include a progress report and an acupuncture treatment. In terms of
a response to treatment, this varies from person to person. Some people feel much better immediately, mildly euphoric. Often the first changes are a sense of well-being, with improved sleep and improved digestion being common signs. It is of utmost importance to be patient and kind to oneself during the course of treatment, especially with painful and/or chronic conditions.

Are There Side Effects To The Treatment?
Usually there are no side effects after an acupuncture treatment. Occasionally the original symptoms will worsen for a day; however this effect can be a sign that the acupuncture is beginning to work as the body begins to come back to a more balanced state. The most common sensation after the first few treatments is the feeling of deep relaxation or mild euphoria as the body lets go of tension and stress. Endorphin release can also be experienced as a mild spaciness which leads to a feeling of deep well-being.
What If I Am Sceptical About Acupuncture?
Many patients come to acupuncture and Chinese Medicine after all else has failed. They have come to us as a last resort, including many who do not believe in this type of medicine. Acupuncture has been used successfully on cats, dogs, horses and many other types of animals. We see patients who arrive as skeptics and leave as some of our most ardent supporters.
Try and arrive with an open mind and heart and watch the magic unfold! A positive attitude with a kind mind has many benefits!
How Quickly Can I Expect To Feel Better?
In general, you can expect to feel better within 2-3 sessions. Initially it may be that you sleep better and feel less stress in your body. If your problem is acute, with a recent onset, you may experience some improvement after one visit, with complete resolution after 3-5 sessions. If your problem is more of a chronic nature, that has built up over many months or years, then it may take several sessions to improve.
There is no set formula for the number of treatments and frequency as each person responds to treatment in a unique way.
What Can Acupuncture Treat?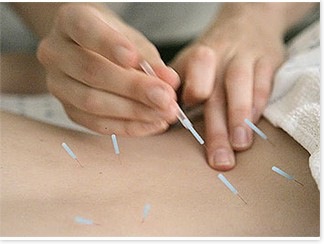 Acupuncture activates the body's ability to heal and is beneficial for a wide variety of health issues. With Acupuncture and Chinese Medicine we treat people and not conditions. In the Western world we tend to think in terms of conditions. The World Health Organization (WHO) has documented diseases and conditions that have been shown in controlled clinical trials to be effectively treated with acupuncture. Listed here are some of the common conditions acupuncture can treat. Please feel free to
contact me
concerning your specific health needs. Conditions recognized by the World Health Organization to be treatable with acupuncture:
Neurological and Musculoskeletal Disorders: Sports Injuries;Headaches and Migraine Headaches;Trigeminal Neuralgia;Facial Palsy-early stages;Peripheral Neuropathy;Tennis Elbow;Sciatica;Lower Back Pain;Frozen Shoulder;Osteoarthritis;Carpal Tunnel Syndrome;Knee Pain;Pareses Following A Stroke;Fibromyalgia;Chronic Fatigue.
Upper Respiratory Tract: Acute Sinusitis;Acute Rhinitis;Common Cold and Flu;Acute Tonsillitis;Acute Bronchitis;Bronchial Asthma.
Digestive Issues and Nausea: Constipation;Diarrhea;Heartburn and Acid Reflux;Irritable Bowel Syndrome (IBS);Chronic Indigestion;Peptic Ulcer;Acute and Chronic Gastritis;Morning Sickness;Nausea and Vomiting;Esophageal Spasm;Hiccough;Paralytic Ileus;Acute Bacillary Dysentery;Duodenal Ulcer (pain relief).
Eye Disorders: Acute Conjunctivitis; Cataracts (uncomplicated).
Mouth Disorders: Acute and Chronic Pharyngitis; Toothache;Post Extraction Pain;Gingivitis.
Reproductive and Gynecological Issues: Infertility; Impotence; Incontinence; Prostatitis; Premenstrual Syndrome;Dysmenorrhea (menstrual cramps);Spotting and Excessive Bleeding;Amenorrea ( loss of menstrual period).
Mental and Emotional Wellbeing: Stress; Anxiety; Insomnia; Depression.
Does My Insurance Cover Acupuncture Treatment?
Many insurance companies cover acupuncture treatment. Ron is a preferred provider with many of the insurance companies that pay for acupuncture treatment. Typically there is a copayment that varies with different insurance companies and plans. Please contact your insurance company to determine if you are covered; if there is a deductible which needs to be met before the insurance pays; how many treatments the policy covers per year; and what your copayment is.
How Do I Prepare For A Treatment?
If possible it is best to be well rested before an acupuncture session. It is also best to have some food in your system. Loose clothing which can be rolled above the elbows and the knees is also advisable.
Please download our health intake questionnaire
here
, and fill it out prior to your appointment, thank you!