WHAT PEOPLE ARE SAYING ABOUT GATEWAY TO HEALTH ACUPUNCTURE

"I have been going to Ron for acupuncture treatments for the past 10 years on a monthly basis for preventative health maintenance. He has helped me with back pain, stress relief, balancing my emotions, helping me with my overall health and well-being. He has created a relaxing office environment andI look forward to every where I can relax and let go of my worries and have my energy balanced. I am very grateful for Ron's dedication to health and healing and highly recommend him to anyone."

-Janie S, Santa Barbara

"
For me, Ron represents comfort and relief from my pain. He has treated me through bouts of tendinitis and back pain, and periods of depression. His touch is gentle, sure and insightful. I leave Ron's office feeling lighter, and more grounded at the same time."

-Tom L, Santa Barbara

"I suffered an injury to my shoulder, what was termed an encapsulated (frozen) shoulder. I literally could not lift my arm without severe pain and could not put my arm behind my back at all. After trying physical therapy, my shoulder was still very painful and I had very little improvement in my range of motion. An out of town friend suggested that I try acupuncture and I was very lucky to find Ron Riskin. Ron used a combination of acupuncture and a chi machine
and I had considerable relief after the first session. Before long, I was pain free and had full use of my arm. A year later, the frozen shoulder reoccurred for a second time. After a few sessions the shoulder was better and I have been pain free ever since. I have recommended Ron to others because he is knowledgeable and his treatment worked. A big thank you to Ron."

-Fae P, Santa Barbara

"If you are looking for an acupuncturist you can feel safe with, someone who will take time with you, listen carefully, diagnose and treat from years of experience, both from education and a strong sense of guidance, then Ron Riskin is the practitioner for you. I refer all my friends to him who are sensitive beings, confident that they will benefit from Ron's gentle, perceptive, effective approach."

-Elaine N, Santa Barbara

---

"I have been an active athlete for many years as well as having a very stressful working schedule with intense deadlines and lots of stress. Ron has helped me as well as members of my family:

I hyperextended my knee and the acupuncture helped to relieve the pain and sped up the healing process.

When I wiped out on my surfboard and cut my chin deeply, Ron's treatments helped the healing so that there is little or no scar tissue, the cut is barely noticeable.

The acupuncture that I have received has helped "kick-start" my body through periods of job stress and poor eating.

After an acupuncture session, I sleep deeply and soundly that night.

My father talked me into trying acupuncture after he saw Ron for a bone spur he had developed on his heel after running marathons. After 3 treatments, his bone spur was 60% improved. He was able to continue his running regimen.

My wife has had pain from fibromyalgia for over 20 years, Ron has helped her with relief from pain.
-James B, Santa Barb ara

---

"I came to to Ron Riskin almost 9 years ago during the first trimester of my twin pregnancy. I was suffering from insomnia, as well as other pregnancy related ailments. I continued to see Ron throughout my pregnancy and postpartum during which time he treated me for insomnia, stress, depression, and general boosting of my immune system. I always left feeling relaxed, like I had just had a message! I continue to see Ron on a as-needed basis for aches and pains associated with my back and the occasional immune system boost. I am continually impressed not only with the healing capabilities of acupuncture, but with Ron's care and expertise. Ron is committed, professional, inquisitive, informative and caring. I have always appreciated that Ron sees one client at a time, as opposed treating several clients in individual rooms. His treatments and office are relaxing, private and highly personalized. I highly recommend him."
-Jennifer P, Santa Barbara

---

"I have been going to Ron since 1999. Acupuncture has been my "first line of defense" for colds, sore throats and aches and pains. Whatever he is doing is working, I keep coming back for more treatments."

-Phyllis C, Santa Barbara

---

"I have been receiving acupuncture treatment from Ron Riskin for about 3 years now and he has helped me tremendously. The treatments along with Ron's guidance have allowed me to continue to live the active lifestyle that I love. I highly recommend an acupuncture session with Ron to anyone looking to improve their overall health and wellbeing."

-John R, Santa Barbara

---

"Ron Riskin is more than a highly skilled and experienced acupuncturist and herbalist. He is a true master healer
with a gentle , intuitive presence which starts the healing process for me before the needles even go in! Often I only need one or two sessions to get to the root of the problem and experience lasting relief."

-Maya S.G., Santa Barbara

---

"I have been seeing Ron for the last two years for a very difficult and hard to manage chronic pain condition. He has helped me tremendously in managing the condition. His combination of knowledge, experience, compassion and professionalism is unique."

-Alex M, Santa Barbara

---
"I have known Ron for almost 10 years and have been under his care for that time. I am a competitve runner and I count on Ron to help keep my body tuned and relaxed. His technique is soothing and effective, and Ron has managed to keep his rates affordable. I would recommend Ron to anyone looking for that soothing balance that acupuncture brings."


-Dan F, Santa Barbara

---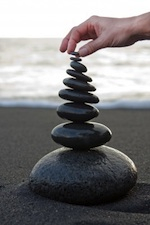 "Only as high as I reach can I grow.

Only as far as I seek can I go.

Only as deep as I look can I see.

Only as much as I dream can I be."


Anonymous