We Won!!!!!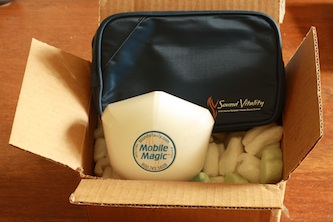 My wife and I recently submitted a true story, testimonial review of an Infratonic QGM, a therapeutic massager that dispenses ultra low sound wave frequencies that penetrate the deepest layers of the body's tissue to relieve pain. Our testimonial, which can be viewed
here
, was selected as a winner of a brand new Mobile Medic, one of the latest innovations of this amazing healing tool. In short my wife was involved in a serious auto injury and fractured her neck. We opted to do acupuncture and daily use of the Infratonic, instead of the recommended surgery. Her recovery was total and complete. I use an Infratonic daily in my acupuncture practice for pain relief and relaxation.
Here
is a link to the website if you want to learn more about this great tool!